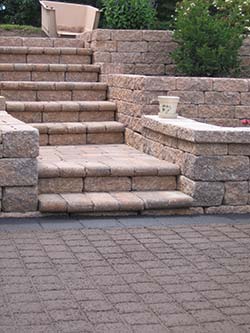 Hardscaping
Decorative Rock Walls, Ponds, Landscape Work & More
From decorative rock walls to ponds and other landscaping additions to your property, B.R. Kreider Driveways provides the experience and expertise homeowners in Lancaster County and South Central PA can count on.
Decorative Rock Walls
Whether you are creating a barrier to another property or trying to compensate for a sloping area, we will build beauty and architecture into your landscape.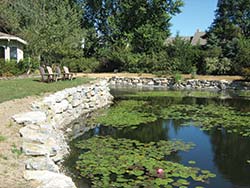 Ponds
For pleasure or water management
Establishing a pond or restoring a stream bed can improve your property and the environment for the future. Proper design and construction is most important. Pond construction should start with a meeting with your local Conservation Agency. The second step is approval from your local municipality. Once a design is approved, B.R. Kreider Driveways can be contacted to bring your vision to life. Our experienced site managers will assist you in developing your water management plan to reflect the beauty of nature at its best.
Click here to see samples of our hardscaping projects
For more information on Residential Excavating Services, contact Nate Kulp.