Lancaster Home Paving Services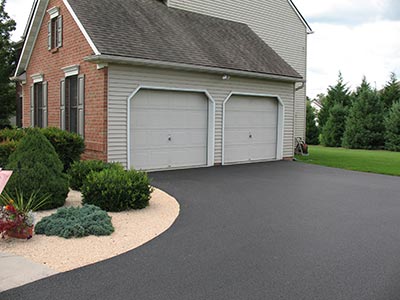 Paving Contractor in Lancaster County, Pennsylvania  – Driveway Paving, Decorative Paving, Parking Lots, Home Excavating and Tennis and Basketball Courts.
Family-owned B.R. Kreider Driveways has paved over 20,000 driveways since the company was founded in 1936. You'll find examples of our durable and long lasting driveway paving, decorative paving, parking lots, home excavating and basketball and tennis court work all over Lancaster, Manheim, Hershey, Lititz, Hempfield, Elizabethtown, Lebanon and the surrounding areas. An asphalt paved driveway or walkway is an important investment. That's why we offer the best paving warranty in the business. Call today and discover why more people trust B.R. Kreider for all there home paving needs.
>
<

What a joy it was to work with your crew!!!!! We are so pleased with the finished product. I was impressed and knew you could do the job right and make it look good and that's why we chose your company to do our job.
K.S. - Lititz, PA
It was wonderful having them here… before the last guys left they hooked up our hose, they even watered the flowers because they knew we were gone for two days. That was great! …following a bad experience with another company and work not measuring up… and the trusted advice of a friend who uses (BRK) services, we called. (BRK) did what you said, and more … We will refer you!
T.W. – Lancaster, PA
Much appreciation and THANKS to you and your paving company for our so beautiful drive. Outstanding job and our home looks stunning. Your paving explanation of the proposed job caught our attention and your follow up of our questions was flawless.
B.S. and M.S. - York, PA
It was pleasant to watch all the people doing whatever was necessary to get the job done and they did! You guys are fabulous. We are absolutely thrilled with the results… We couldn't be more pleased. For the first time ever I washed my car and water actually ran away from the house. We were excited to arrive home from vacation and see the beautiful finish!! We love it!
T.D. - Lancaster, PA.
I am absolutely thrilled with the service- beginning to end; from my initial call to the end job. The service was excellent... The driveway looks great... and all who see it are amazed... it shines!
R.B. - New Park, PA.
Everyone was so kind and professional. Our neighbor was impressed with "the vanishing middle seam - that's is a great job, " he said. Everyone's stopping to check it out... Thank you for a good experience. We will highly recommend BRK.

For educating, caring & delivering on a BRK promise …. A job well done.
M.T. - Lebanon
Hey Kreider's! This is Bob Landis. Your guys did an unbelievably GREAT job; above and beyond with everything. We are so incredibly happy! They worked hard and together, that's the way it should be done. Such hard workers they are. We thank you, the WHOLE team made this! Thank you for a job WELL done!
R.L. - Quarryville, PA
Just a note to thank you for the fine job your employees did at our home. From the meetings to the workmanship of your crew we now have a completed driveway project that has added so much to the look of the front of our home.
L.G.
My only comment is, it's just as close to perfection as humanly possible. I'm very pleased. To the super-human perfectionist - paving and prep crews... THANK YOU!
M.S.
I just sit and look at it (The driveway) and think wow, what a great job the crews did. It's beautiful... Great job, we have no regrets in choosing your company.
D.B.
You can be very proud to have people like that. I am very pleased with the total job. Well done!! I thank you very much.
J.F. & J.R.
(Your Team) did an awesome job and cared it was right. We recommend you to all our neighbors, who keep stopping to look at how beautiful ...thank you!

Thank you to all! You make a difference, which sets us apart from the ordinary.
C.R.
5 Reasons We're The Safest Choice for Home Paving
No one has been in business longer - Since 1936!

OVER 20,000 driveways paved. As many as 25 homes per week!

Our depth of paving quoted is industry standard AFTER compaction. Don't be fooled by others who quote depth BEFORE compaction!

BEST warranty in the business!

"Do unto others as you would have them do unto you" is at the center of our core values.